The Exchange Fitness Centre
 
The Exchange Fitness centre is open to tenants of the Exchange who are members, and guests of the EXchange Hotel. Because of COVID-19 the hours of operation are restricted and the maximum number of users are limited to keep everyone safe and healthy.  For more detailed information on the changes please read The Exchange Fitness Centre Re-entry Procedures  if you have any questions or concerns please do not hesitate to reach out to us at exchange@curtishealth.com.
Booking Workouts
To guarantee there is room for your workout, we encourage you to pre-book your workout, as priority is given to those that have pre-booked.
You may book up to 72 hours, 3 days, in advance
Cancel 24+ hours in advance – no charge. Cancel your appointment if you feel unwell, have traveled outside of Canada in the last 14 days or have been in close contact with a person who tested positive for COVID-19
No shows/cancellations less than 24 hours in advance – 1st time, no charge; after that there will be a $20 fee + GST unless the cancellation is COVID-19 related
Arrive up to 5 minutes prior to your appointed time and wait outside on the designated waiting spot, the Fitness Centre attendant will call you in

Ideally, are booked ahead of time, but you can just show up and if space is available you will be allowed to workout. Restricting the number of clients is to ensure physical distancing procedures are followed. Please see Fitness Centre Membership Info for more details on becoming a member and booking your workouts.
Location
The Fitness Centre is located on P1 of the Exchange.
Fitness Centre Facility
Please note some equipment that is more difficult to sanitize has been removed and some cardio equipment has been taken out of use to promote physical distancing.  If you have any questions about which equipment is available please contact us. The Fitness Centre is equipped with:
• Treadmills with built-in entertainment • Two Spin bikes with the ability to stream spin workout videos • Elliptical trainers, recumbent bikes and a rower • Free weights and selectorized resistance training pieces.
The group training studio can be used to do your personal workout or to stream a workout video from your phone or tablet to the Smart TV in the studio. The studio is equipped with battle ropes, TRX, Rip Trainers, and chin up bars, in addition to mats, weights, steps, bosus, plyo boxes, stability balls and mats.
Fitness Centre Membership Info
Membership options include either prepaid 3, 6, & 12-month memberships or ongoing monthly paid memberships with a minimum term of 6 months. Term Memberships (prepaid).
| | |
| --- | --- |
| Term | Cost |
| 3 month | $ 105 (includes GST) |
| 6 month | $ 156 (includes GST) |
| 12 month | $ 300 (includes GST) |
Ongoing Membership Contract (paid monthly)
$ 27.00 per month charged automatically to Visa/MasterCard – minimum six-month commitment, membership will keep going past six months.
Membership allows the use of the facility, day use lockers. and shower towels.
Locker Rentals
Locker rentals are on a first come first serve basis. Cost is $20 per month, 3 month minimum, charged monthly to your Visa/Mastercard.
End of Line Services – Cycle Commuter 

Both bike lockers and cages are available for cycle commuters. For access to the bike room, please complete this form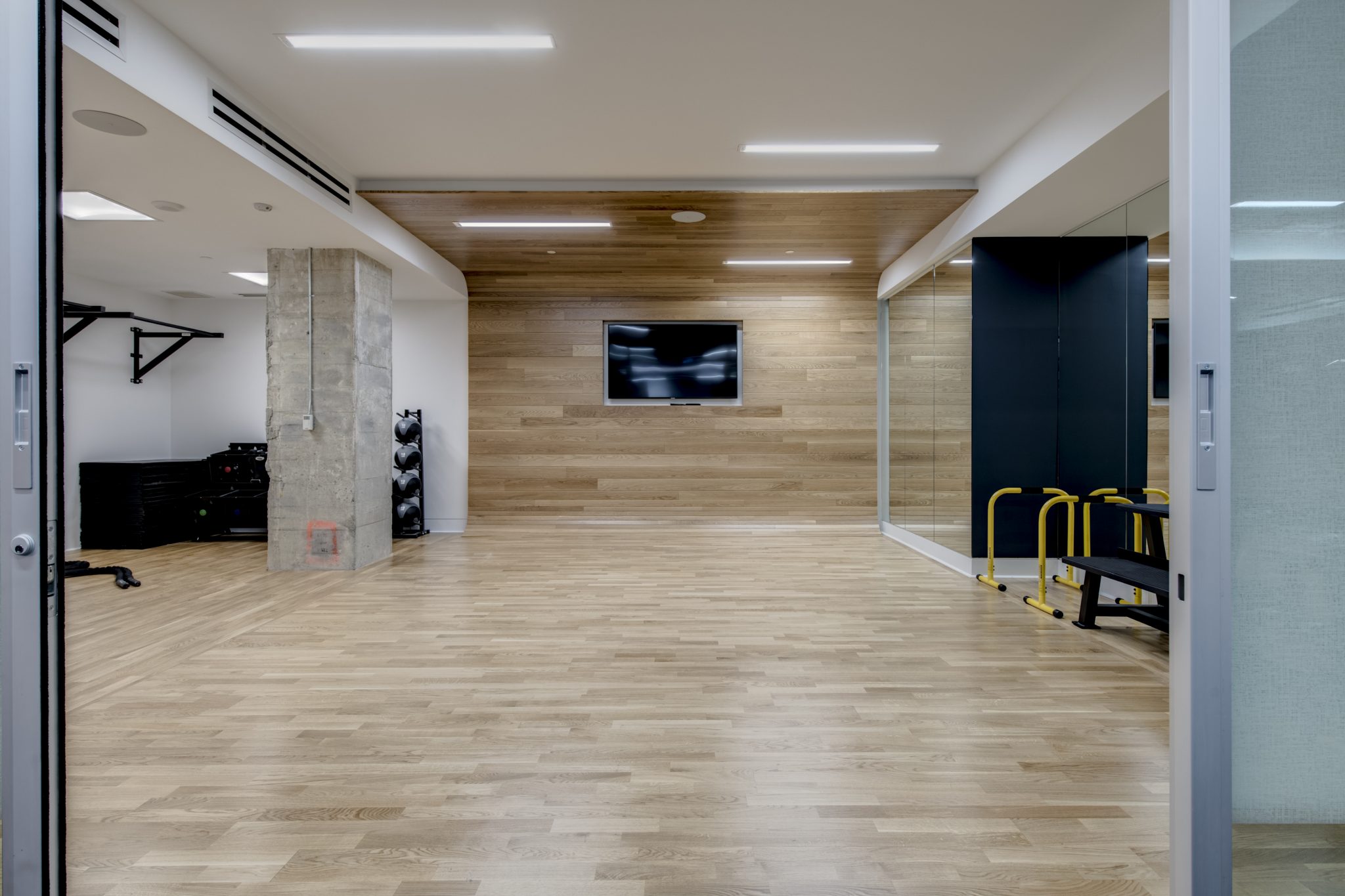 Need Help with Your Workout?
All Curtis Health Coordinators are Personal Trainers. We are here to help you!
You can make an appointment for a free 20-minute Fitness Centre orientation to help you figure out settings and how to use the equipment.
Need more help than a quick overview? Inquire about Personal Training sessions for 30 or 60 minutes, email exchange@curtishealth.com
Who is Curtis Health?
Curtis Personalized Health Management Ltd is a fitness, health and wellness management company that assists individuals and organizations with their on-site health and fitness programming, facility design and operation. We work with individual companies to enhance the well-being of their employees and benefit the company and with Property Managers to design and operate their fitness facilities with the best service available for their tenants.
Fitness Centre members will benefit from assistance with their exercise programs, tips on a variety of wellness topics and fun Fitness Challenges.  We are here to help you with your health & wellness journey with Personal Training or just a friendly chat and a weight room orientation.  Don't know where to start?  We will help you, no matter your fitness level, or goals.
Trust and Longevity
As the most established fitness and workplace wellness management service organization in the Lower Mainland, we have created and delivered healthier performance levels and happier, balanced lives through high employee participation, greater job satisfaction and increased productivity.
Reputation
Curtis Health has a top reputation in the industry for quality, creative programming, professionalism, stability, and unparalleled service excellence.
Offering More & Exceeding Expectations
One of our core missions is to continuously offer more and exceed expectations. Over the past thirty years, we have delivered more and are driven to provide the best value for our clients.
Skills and Abilities
We are a team of professionals: kinesiologists, personal trainers, physiotherapists, massage therapists, fitness instructors, operations managers and human resources managers who bring the latest and most relevant industry information to our sites and our customers.
Meet the Team
Our trainers are fully certified and are trained in CPR and First Aid.

Jamie Doyle

–

Site Manager
Jamie is from Birmingham, England where he began his career in the fitness industry at the Hilton Hotel as a Group Fitness Instructor and Personal Trainer for the members and hotel guests over 10 years ago. From this role, Jamie has since travelled to Dubai and now Canada to continue his work in fitness and wellness, working with and inspiring others to lead a healthier lifestyle. Throughout his career Jamie has been actively involved and passionate about soccer. He has coached children, managed soccer camps, and led and educated other soccer coaches. Jamie`s personal interests include travel and a love for the outdoors. He can be found outside walking, hiking, exploring, and working out amongst other outdoor activities. Since moving to Canada, he has wasted no time visiting the areas around him.
Tess Moore

–

Fitness Coordinator
After a 40+ year career with a Telecommunications company, Tess has moved on to a new career in an area that she is passionate about, fitness.  She wants to work with people like me who are middle aged or older, need or want to improve their health and need support from a fitness professional.  She has a 2 year Management Diploma from the Open Learning Agency (2002), HR Management Certificate from BCIT (2006), MBA from Royal Roads University (2004). Tess has played sports most of her life.  I played organized women's hockey for 25 years at a variety of levels, both competitive and recreational.  I've played badminton and racquetball recreationally.  Currently Tess's sport fix is with golf and in her spare time she can be found at any one of the local courses chasing the small white ball over hill and dale. She enjoys working out and try to find something every day that helps me get a sweat on. Tess volunteer`s weekly at the WISH Drop In center in Vancouver and periodically with Backpack Buddies which provides food for kids in our communities.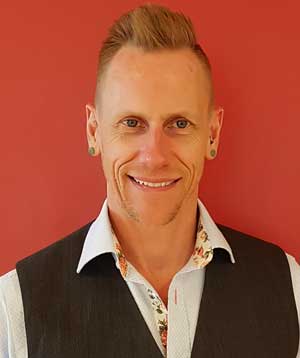 Tim Hawke, GDBA – Director of Operations 
A fitness industry veteran, Tim has been a fitness club manager, program director, personal trainer, and group exercise instructor for both private and not-for-profit facilities in Vancouver, Edmonton and Winnipeg for the last 30 years. For the past 21 years, Tim has worked as a workplace wellness coordinator, personal trainer and group class instructor for Curtis and is now the Curtis Health Operations Manager. Tim's extensive experience, coupled with his education (Graduate Diploma in Business Admin, and Bachelor of Arts degree in Human Kinetics and Applied Health), makes him one of the most knowledgeable and skilled fitness professionals in the industry today.