Healthy Men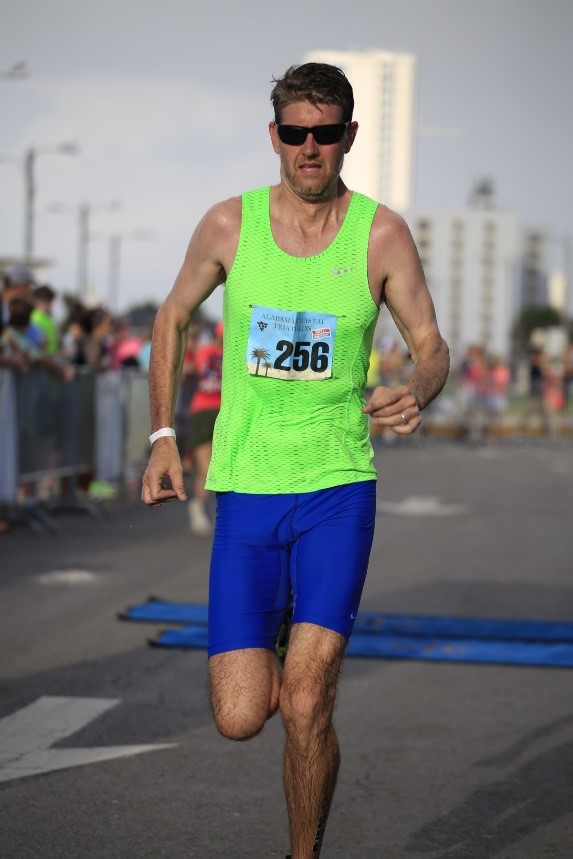 Men's Health Month is a time to remember the love and appreciation we have for our fathers, brothers, sons, husbands, uncles, nephews, male cousins and friends and how small lifestyle and dietary changes can have an enormous positive impact on their health.
A 2018 study from the CMHF found that 72% of men ages 19-94 years old live an unhealthy lifestyle!
The 5 key health behaviors that require adjusting in order to help prevent chronic disease were listed as:
Diet
Sleep
Exercise
Smoking
Alcohol
Making changes is difficult, especially when trying to balance work and family life. In order for a change to be successfully implemented begin by breaking down your goals into small manageable steps.
1. Eat a healthy breakfast. (recipes below)
Breakfast will fuel you for your morning and balance your blood sugar from the night before fast. A quality protein breakfast along with fruit will satiate you and prevent poor mid-morning snack choices.
Quick easy homemade choices could be overnight oats with almonds, a smoothie with protein and vegetables, egg cups or whole grain toast with avocado or nut butters.
2. Sleep
Sleep heals the body from the stress and free radical damage it has experienced during the day. 7-9 hours of quality sleep is recommended. A bedtime ritual is important to prepare the body and mind for the night's sleep.
Turn off screens 1 hour prior to bed.
Avoid late night eating so the digestive system can also recovery during the night.
Mind dumb before turning out the lights so your mind is free off clutter
A calming tea or meditation will help prepare the body for rest
Remember the bedroom should be for sleep and intimacy only!
3. Exercise
Exercise a minimal of 150 minutes a week. That's 30 minutes of moderate – strenuous activity 5x week. Get creative. Swim, bike, hike, run, tennis, pickleball, find an activity you enjoy and "Just do it!" Early mornings, during your lunch hour, while the kids are at soccer practice, while dinner is cooking, with the family after dinner. Ensure exercise is a part of your weekly routine.
4. Smoking
Inquire about smoking cessation programs. Acupuncture, Cognitive Behavior Programs.
5. Alcohol
Alcohol is often used to 'wind down' at the end of your day. Instead of pouring that beer or glass of wine get outside and enjoy nature, find a hobby, join a team sport. Try having a minimal of 2 alcohol free days a week.
Check out the website http://hattrick.ok.ubc.ca/  An interdisciplinary research team based out of the UBC Okanogan campus dedicated in building effective, fun and evidence-based health interventions for men. Their website contains great tips for physical activity, healthy eating and mental fitness.
*********************************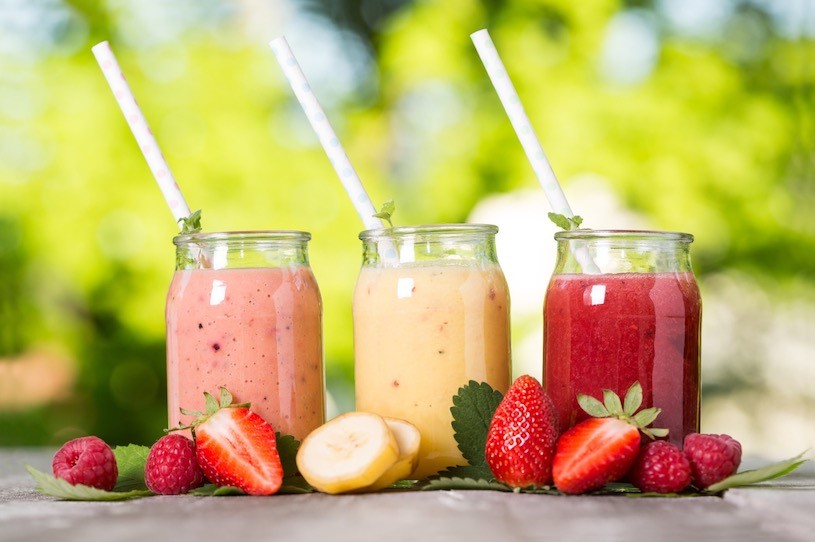 Breakfast Smoothie: Make and travel in a mason jar. Don't forget your reusable glass or metal straw
Base: Filtered water, coconut water, tart cherry juice, almond milk
Hemp hearts, chia seeds, flax seeds
Protein – yoghurt, protein powder
½ – ¼ avocado
Mixed berries
Spinach or kale
½ frozen banana
Cucumber or celery (optional)
Ginger, turmeric (optional)
Overnight Oats: Make in a mason jar
½ cup plain old fashion oats or steel cut oats/
½ cup milk of choice (cow, coconut, almond, soy, cashew, oat, hemp)
1Tbs chai seeds &/ or hemp hearts, ground flax, sliced almonds
additional ingredient options: fresh fruits, dried fruits, nuts, seeds, nut butters
spices (cinnamon, cardamom, nutmeg)
Other options- plain yoghurt, vanilla, maple syrup or raw honey
Let sit overnight. Can eat cold or heat up.
Homemade Egg Muffins: Can be made the night before and reheated or eaten cold. Will keep for a few days in the refrigerator.
Preheat oven to 375F
6 large eggs
¼ cup milk (optional)
1 medium red bell pepper
¾ cup chopped Spinach
Dash pepper and sea salt
Add other ingredients as preference
Mix together and divide into oiled muffin tins and bake for 20-25 minutes