I must admit, it may seem a bit strange, at least my mother-in-law thinks so as I get excited to organize, clean, and purge. I can't stand clutter and I want to know where everything is. I find between the months of January to April it's a great time to get a head start on spring cleaning as let's face it, summer screams beach. Our social lives are not as lively right now, so why not tackle the house and get it in tip-top shape.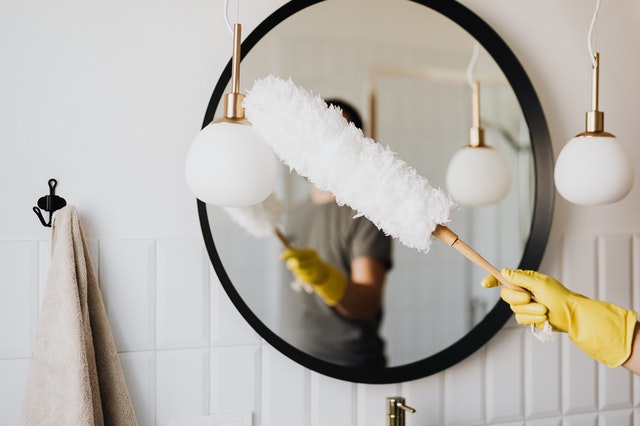 Here are my four favourites to give a little rehaul to your home.
The Fridge: You go in there probably 20 plus times a day, but do you even know what's hanging out in there? Start by taking everything out and throw out anything that is expired. Next, give it full clean inside and out.  Be sure to put a box of baking soda in the side door as it keeps the fridge smelling fresh. Remember, only buy what you need.  It will help save money and keep you from throwing out food.
Clothing Purge: Too small, too big, don't like? Why not give it away, sell it, or donate to a local charity. Did you know that all your raggedy clothes, the ones with holes or you won't give to anyone you can bag up and take to H & M?  They will repurpose the clothes and in exchange, you get a $5 off coupon. Please note things are currently on hold due to the pandemic.
Papers: So many papers, and now that I have a child in school it seems an endless amount comes home. What to do with them? I recycle most of them, but we use the other side, so we don't waste, keep the best ones, and we display a few for a few weeks. To avoid clutter, I try to do this each week.
Toiletries: Throw out the expired, donate sealed extras that you may have lying around, make a list of what you need and maybe one of the things you should not buy until further notice.  Do you have hotel samples like I do? I purchased a nice bowl from Winners and I put all the samples in there so that when guests come they can help themselves.
***************************************
MaryAnna Robbins CSEP-CPT, OFC RHEP – Group Exercise, Resistance Trainer, Yoga Fitness, Pilates Mat Fitness