As we all know by now, the landscape of corporate fitness and wellness programming has changed to a model that most experts agree is here to stay. So how do you pivot and provide strategies that will keep your teams happy and cared for? Let's dive in.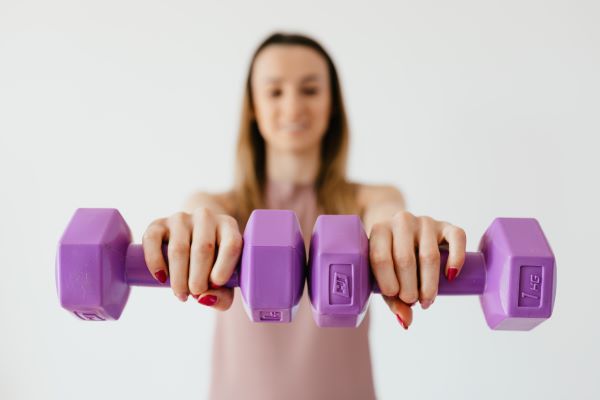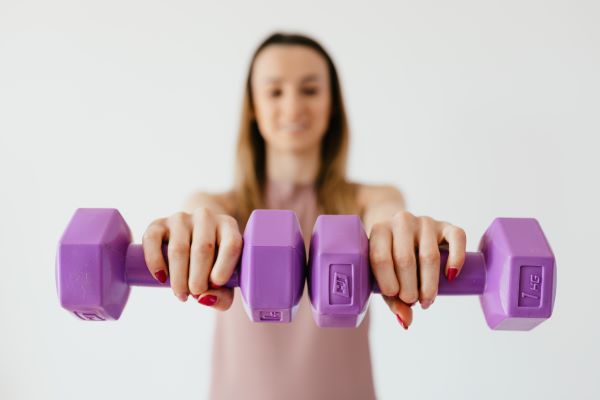 Workplace health and wellness will top the list of what potential employees are looking for.
Millennial and Gen Z employees are seeking out employers that value their work-life balance, health and wellness alongside if not more than salary and career advancement. These generations are actively seeking out employment opportunities that give them the tools they need to be at their healthiest and most successful. This means that if your company is not actively participating in a corporate wellness program, you could lose high-quality talent to other companies that already have a program in place.
Mental health is a higher priority 
What used to be a quieter conversation is now more important than ever. It's been proven that proper nutrition, exercise, rest and human connection are ways to improve mental health. If you are missing the mark on your ability to deliver these things to your employees, you could not only be seen as a part of the problem, but you may not be able to retain your employee's overtime. Eventually, your employees will start to realize that their mental health matters more than spending long hours at a job that doesn't seem to truly care about their well-being. 
Offer a variety of in-person and virtual options
It goes without saying that the past year has challenged us all. Whether your employees are returning to the office in the near future or are continuing to work remotely, you have to adapt to the times. Your corporate wellness program has to reflect the current needs of your staff. For example: is your staff primarily working remotely and lacking some motivation? Consider offering them virtual cooking lessons, workout classes, or happy hours. If your workforce is in-person or a mix between the two, you should look for a program that will allow you to offer both in-person and virtual services to your employees. 
Employees are craving something new, fresh, and exciting. 
Gone are the days of counting steps or points in order to potentially win a prize. Employees are seeking something more meaningful from their corporate wellness experience; they're looking for something fun and exciting! Instead of offering them the same old thing month after month or quarter after quarter, why not lean on a group of professionals to deliver a wellness program that your employees will love and that will motivate them to be the healthiest version of themselves? Think outside the box. What workouts are fun and will keep employees engaged over time? What can you do that no other company is daring to do?
Organizations are starting to realize that they can't do this alone. 
In the past, organizations have tried to put together wellness programs without spending too much time, money, or energy on the process. As we look ahead to the future and take all of the aforementioned factors into consideration, it is increasingly clear that employers cannot (and should not) do it alone. It's in the company's best interest to find a partner that will help design a program that your employees will love and actually use. 
Look into the Future 
You may be asking yourself, so, how can I make sure that my company stays on top of the trends and doesn't fall behind or lose talent due to our inability to adapt? Great question! Here are some next steps that we challenge you to take to ensure you are on the right track. 
Take some time to reflect on what your employees need and want. Do you need virtual services? Webinars? In-person? A blend? Get a feel for what your employees want and need in order to be the best version of themselves and then seek out a partner that will be by your side the whole way.  A great corporate wellness partner makes all the difference!
We can help you adapt to the latest trends in corporate wellness and show your employees just how much you value them. For more information on our programming and services, please visit www.curtishealth.com or contact us directly at  sue@curtishealth.com.
****************************
About the writer: Sue Conder is an experienced and successful fitness industry veteran with a mission and passion to inspire people to live stronger, healthier, more balanced lives for over 25 years. Sue's work background and extensive experience in fitness and wellness include both corporate and private health and wellness program facilitation in both North America and Europe as well as owning and operating "Sue Conder Yoga and Fitness" since 2002. She is passionate about giving back with a significant amount of volunteer work and many more service-related offerings. Sue is a CanFit PRO Trainer, Personal Trainer, Group Fitness & Yoga instructor, Fitness and Nutrition Specialist with a Fitness Leadership & Recreation Diploma from Simon Fraser University and an Associate Science Degree from Capilano University.