Time to Declutter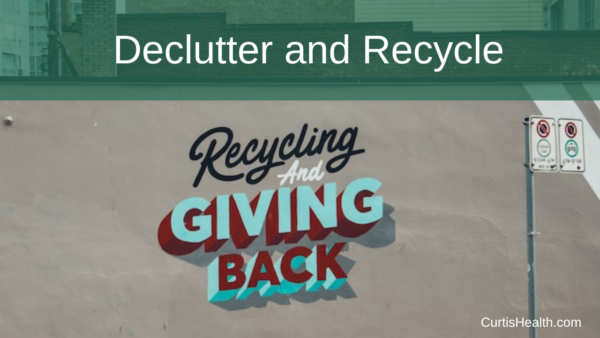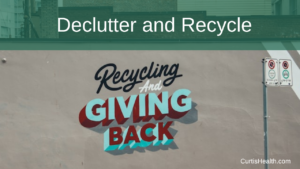 It's January 2023 and as many of us begin to take down the Christmas décor, I find it is a great time to put out a few bins and begin the decluttering process. I have been doing some research and have found a few new ways to recycle some household items rather than throwing them in the trash. Here is how to get started, I recommend not doing it all at once as it can get overwhelming.  Make a list of all the rooms, drawers, and closets you want to tackle. Put out boxes for garbage, recycling, goodwill, and things you want to hand off to others. I also encourage doing a full clean of the area that you declutter.  
Where to Recycle Items
Bottle Depot – beer cans, wine bottles, water bottles, pop cans (you get money back too)
Staples – all used pens, markers, sharpies
Native – all used footwear (package up your used footwear and give the Return Authorization# to Canada Post and the shipping will be covered PR747684)
Walmart – broken toys and toiletry containers (make sure to check which ones before dropping them off)
H&M – they will take all used clothing that cannot be reused
Return it BC- batteries, small appliances, cell phones, lightbulbs
Happy cleaning!
***********************************
MaryAnna Robbins CSEP-CPT, OFC RHEP – Group Exercise, Resistance Trainer, Yoga Fitness, Pilates Mat Fitness