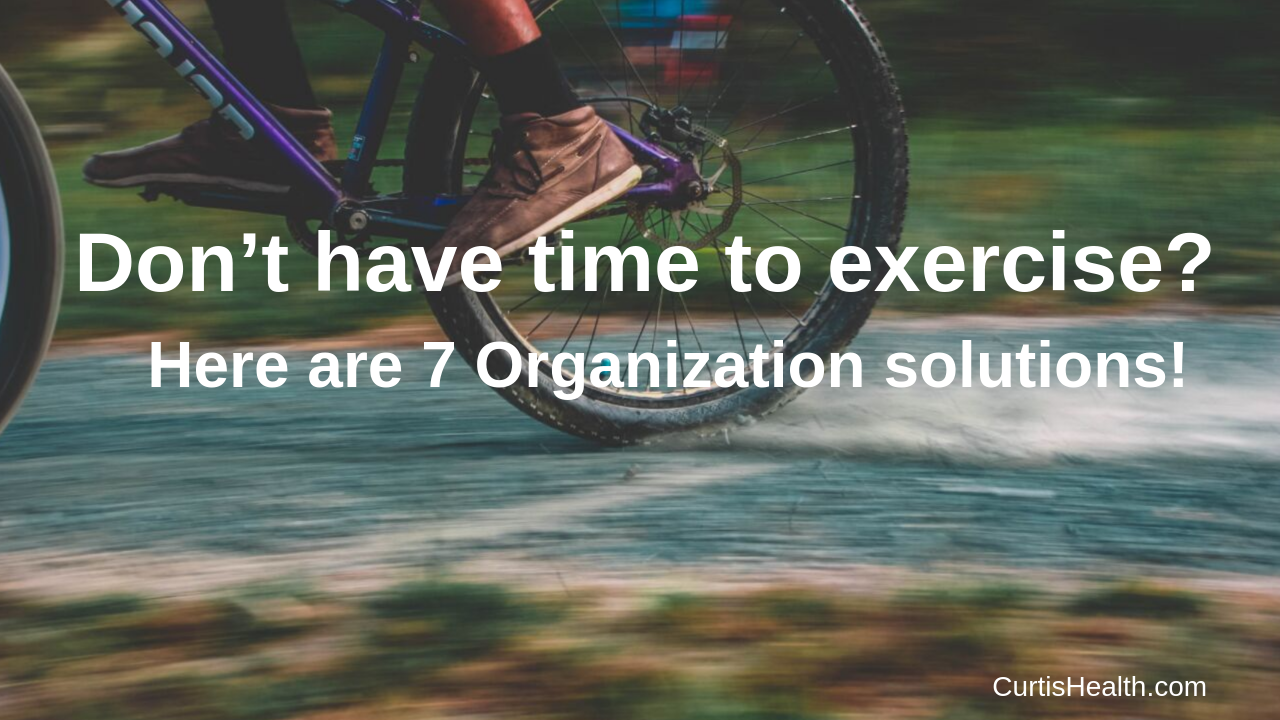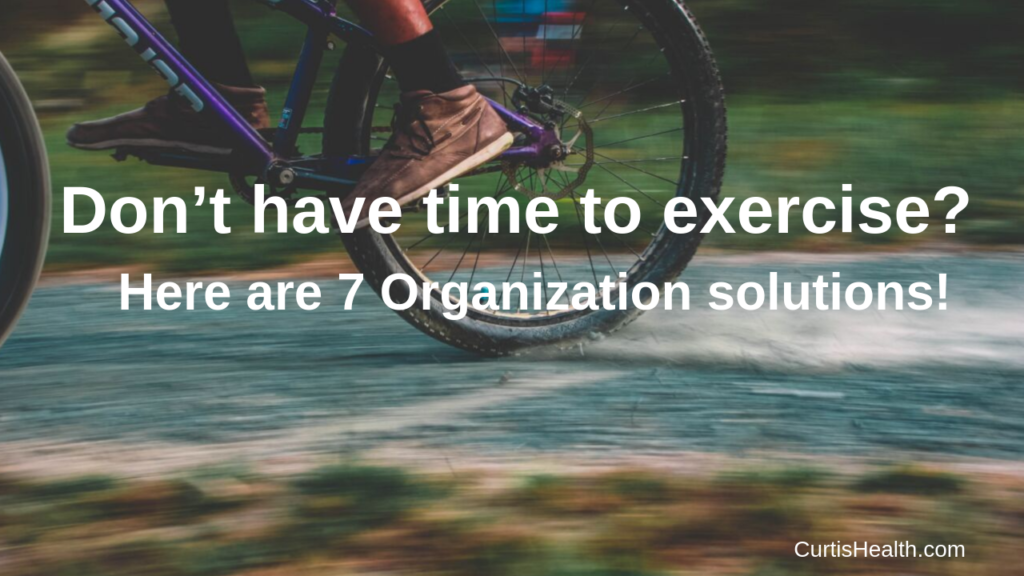 A personal training client wanted to ride his bike to work twice a week and once on the weekend. When I asked how the cycling was coming along, he threw his hands in the air and listed all the reasons why it wasn't happening:
Too many clothes to carry
Too hard to get to work on time;
Kept forgetting lunch at home;
And my favourite; the ride is too short to get in shape (about 15 to 20 minutes each direction)
If you need some organization solutions, try this plan:
Leave at the same time for work every day, 20 minutes earlier than now, then there will be no thinking or confusion and you will have an extra 20 minutes to yourself on driving day.
Ride every Tuesday and Friday, no matter the weather (this will make it happen).
On Monday and Thursdays when you drive to work take a complete set of work clothes, a towel and a bag of toiletries for you to use on ride days and leave these at your workplace.
On Monday and Thursdays bring 2 lunches and leave one in the fridge for the next day.
On Wednesdays bring home any wet towels or work clothes still at the office.
And addressing my favourite roadblock, the short ride not being enough; on the ride home take a longer route or add on a loop close to your house.
Pick one day and time on the weekend to go for a long ride. That is it. Just pick the time and do it. Work your errands and other responsibilities around those 90 minutes. Get up earlier, turn the ride in to social or family time or just say NO to other plans and do it.
Sometimes we are so busy solving work challenges we need a little help with solutions for our own health and well-being. Curtis Health Personal Trainers can help with accountability and solutions to help you meet your fitness goals.