Welcome to the greater Vancouver area, where rain falls at least four months of the year.
When I moved here three years ago, I really had to change my perspective on things. I moved from Ontario where most days it was sunny, on the heavy rain days which when I look back seemed like fewer than more, I would use those days for rest. 
Coming to Vancouver, I faced the reality that it rains and rains and rains some more.  I told myself I surely could not workout for four months in the rainy season, so I had to mentally change my outlook on rain. 
My first thought was that I need good rain gear. If I am going to be running or hiking in the rain, including my children we need good rain gear.  This helps prevent blisters, completely soaked feet, and getting cold.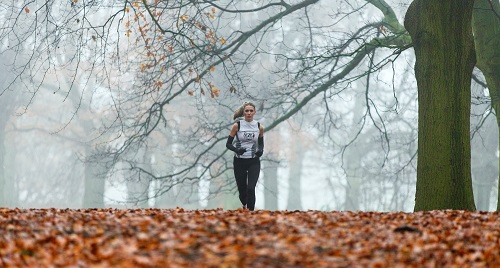 The next thing I had to do was work on my outlook. I would say the first year was an adjustment, some days I looked out to blackness and a downpour and would stay indoors to workout. There is nothing wrong with that but being a runner, I didn't want to miss too many days inside. I would tell myself I may get wet, but I get to come home to change and get into warmer clothes once I am done.  It truly is a mental thing.  I know it is not easy for some, but it was really telling myself that it is just rain.  I wear reflective gear so people can see me, and I choose routes that include lights.  When I see sunny days ahead in the forecast, I tell myself three days of rainy runs and I have sun coming.  It is telling your mind that you can and not letting your mind tell you that you can't do something.  I do encourage my clients to get it done in the morning, waiting until the end of the day will be worse and 9 times out of 10 if you wait to workout outdoors until nighttime you probably won't do it. 
It is not worth throwing away all your hard work in the spring and summer to not workout in the fall.  You may find it quite hard to get back on track once the rainy season is over.  You can do it. It is just rain and to be honest I find it quite peaceful. 
Happy rainy workouts!
***************************************
MaryAnna Robbins CSEP-CPT, OFC RHEP – Group Exercise, Resistance Trainer, Yoga Fitness, Pilates Mat Fitness