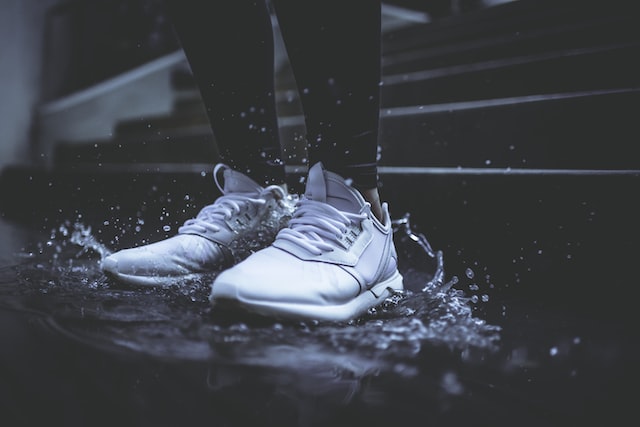 It is here, the rain has come.  Do you find yourself staying in or are you motivated to get out? Whether the weather, we still need to move our bodies. Start with ensuring you have good rain gear. You need a good coat, pair of boots, and an umbrella. I always encourage my clients to get out first thing. Whether you work, are a stay at home parent or someone in between, the morning workouts are best because chances are you won't find or make the time in the evening.  
Lay out your clothes the night before and set an alarm. Unless it is a storm you need to get outside. If it is dark, wear reflective gear. I guarantee you will feel so good that you did it and it is complete. Take this time for yourself.  
Another way to get outdoors in the rain is to move while your child has outdoor sporting events. You could walk the perimeter of the field while they practice.  If you have any children at home with you, plan an activity each day.  It could be the park, a hike, going to the river. It truly is mind over matter, just do it.  Find joy in the rain.
***********************************
MaryAnna Robbins CSEP-CPT, OFC RHEP – Group Exercise, Resistance Trainer, Yoga Fitness, Pilates Mat Fitness