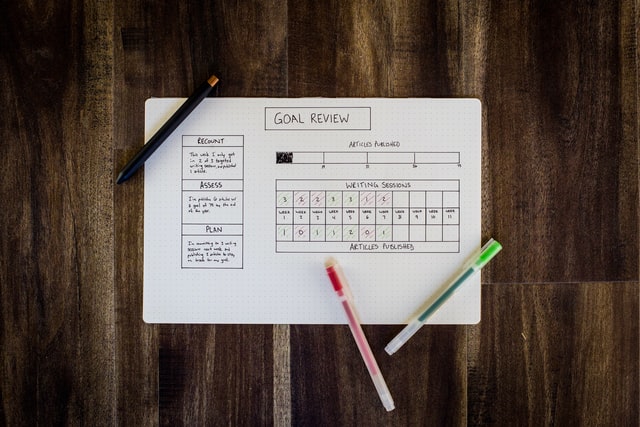 It's December 31st and it seems like everyone is asking you what is your New Year's Resolution? You think to yourself I don't have one. You feel pressure to make something up when you really don't want to give something up or change anything.  
Resolution is defined as a firm decision to do or not to do something. It's almost like when people make resolutions in a month's time they have given up because what they chose to do was probably not even realistic in the first place. For example, I managed a fitness centre for many years, the gym was packed the first week of January, by mid- March it was back to the normal clients.  The reason being is people chose a resolution of going to the gym each day that was probably not realistic for them. Instead, they could have made a goal that they chose to stick to like "I will go to the gym 3x a week."  
Instead of resolutions, I like to encourage my clients to write down goals, ones that will be realistic and attainable for them, not too easy, but also not completely out there.
Not sure how to write a goal, check out my second blog on Goals, How to Crush Them also being featured this month.
***************************************
MaryAnna Robbins CSEP-CPT, OFC RHEP – Group Exercise, Resistance Trainer, Yoga Fitness, Pilates Mat Fitness