It's hard to believe that in only a few weeks we will be back to the morning school routines. When I hear the PNE ad on the radio, I know that is my cue to start thinking about all things school.  We just made a list of anything else we want to do before summer comes to an end.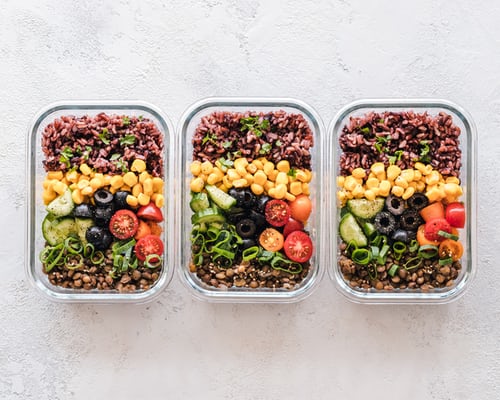 I thought it might be beneficial to give some tips on how to make a healthy lunch for your children. To be efficient, I find it best to make all lunches the night before. I cannot imagine taking care of that in the morning. I also advise clients to take some time on the weekends to make healthy muffins, oat bars, chop vegetables, etc. This way you aren't grabbing the prepackaged food because there is nothing prepared. When it comes to making lunch, I make sure to include a protein, grain, and a vegetable. For the morning snack it is usually a fruit with protein or healthy grain. The reason we combine is to keep blood sugars leveled. If you eat a banana by itself blood sugars can spike.  Here are some examples, but I will be honest most of my children's lunches are leftovers from the previous dinner, I find this very helpful.
Sources of protein: fish, chicken, ham, chickpeas, black beans, tofu, cheese, plain yogurt topped with berries and honey, mixed nuts
Vegetables: carrots, cucumbers, mixed greens, cooked kale, celery – you could add hummus or tzatziki
Grains: whole grain sandwich, quinoa, brown rice, crackers (look for ones low in sodium) pasta, potato, sweet potato
Fruits: banana with nut butter, grapes, apples, oranges, berries, melons
For choice of drink it is always water.  If you find your child struggles with water add in a squeeze of lemon or lime.  This may encourage them to drink it.
Right now, at the Superstore you can find very affordable Bento boxes in a variety of different colors for under $15. I mean who doesn't like a super cool lunch box?
***************************************
MaryAnna Robbins CSEP-CPT, OFC RHEP – Group Exercise, Resistance Trainer, Yoga Fitness, Pilates Mat Fitness