For most of us in BC this recent flood events have affected us in some way. Maybe you weren't affected directly, but you have seen the store shelves bare or the lineups at the gas station and you have had to adjust accordingly. As we all sit tight hoping this won't be long term, I think it is important to be smart and prepare for the unknown of this crisis. Meatless dinners, conserving gas, meal planning, using reusable water bottles are just a few ways you can help things go a little further in your household.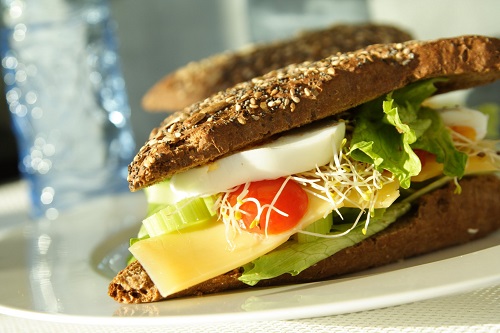 Let's start with gas, unnecessary trips just don't need to be had right now.  If you must go out each day, think of all the things you can do in that one trip, so you are not going out multiple times in a day.  This next one can vary, but if you live less than 3 to 5 kilometers from your school or workplace could you challenge yourself to biking or walking there. City bus or carpooling with a friend could also be an option.  
Plastic water bottles should only be used as a last resort.  If you do not already have one or use one, why not think of buying a reusable water bottle or a coffee mug for your water. This will help reduce plastic, as well get the cases of water to those in the affected communities.
Meatless Monday, meatless lunches, stretching out your meat a little bit further this next month will not only see a reduction in the final grocery bill, but also help with low inventory on meat.  I know some stores have set limits on how many packs you can take, doing the above will help everyone get caught up until the meat can get back into the stores a little quicker. If meat is a must, maybe it is bread or dairy you could cut back on.  Think of the staples that are affected by the flood and I encourage you to pick one that you could have a little less of.
Meal planning and buying in bulk could also help you see your food stretch a little longer as well as save some money.  For example, if you buy a few pounds of ground turkey or beef and are happy with leftovers you could make a big pot of chili and have it for dinner and a few lunches for the family. You could also buy big bags of oats and make your own oatmeal. 1kg of oats makes a lot of oatmeal. It's healthier for you too.
British Columbia we will get through this together.  Let's look out for one another and remember to be kind.
***************************************
MaryAnna Robbins CSEP-CPT, OFC RHEP – Group Exercise, Resistance Trainer, Yoga Fitness, Pilates Mat Fitness