I believe in following an 80/20 rule for my eating. As like most things I think it is important that 80 percent of the time my eating habits are on track with about 20 percent of them for the indulgences or just having one of those days. Here I will offer my best nutritional tips that help me feel my best. If you are wanting to tackle your eating and find out more about calories, and how much of what you should be eating etc. I recommend you make an appointment with a registered nutritionist or dietician in your local area. Our sister company 12 Weeks To Wellness has certified coaches and dieticians that can assist.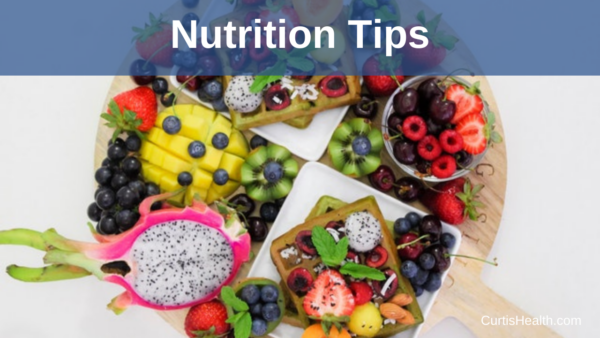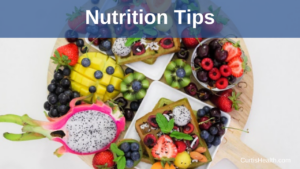 Water, you truly cannot get enough – do not wait until you're thirsty. My recommendation is that you are always drinking water. Choose water over juices and soft drinks. If you like having flavour in your water you can invest in a soda stream that has flavoured drops to spice things up.
Heart healthy grains – oats, whole grains, barley, quinoa, couscous, and brown rice. Limit white breads, white rice, and sugary cereals.
Ensuring that you are getting an adequate amount of protein in your diet – protein does not just come from meat, you can also protein sources from lentils, legumes, and nuts.
Limit refined sugars – use natural sugars instead. Examples are: honey, maple syrup, and coconut sugar. My children get one treat night a week, they look forward to picking whatever treat they want. I encourage the same to my clients, you do not need to completely eliminate it, but keep the treats to a minimum.
Lots and lots of vegetables. Vegetables are full of fiber, immunity boosters, antioxidants and many nutrients. Our body depends on these foods to help boost sight, heart health, skin, and teeth.
Eat regularly and keep meals small throughout the day. When you do this, it keeps your blood sugars regular instead of having high spikes and low dips. I do not recommend going long hours between meals. Breakfast is important and I hope that you make time for it every day.
Happy eating the colors of the rainbow. If you need more help seek out a professional.
***********************************
MaryAnna Robbins CSEP-CPT, OFC RHEP – Group Exercise, Resistance Trainer, Yoga Fitness, Pilates Mat Fitness