Pumpkin Patches, Farmer's Markets and Train Rides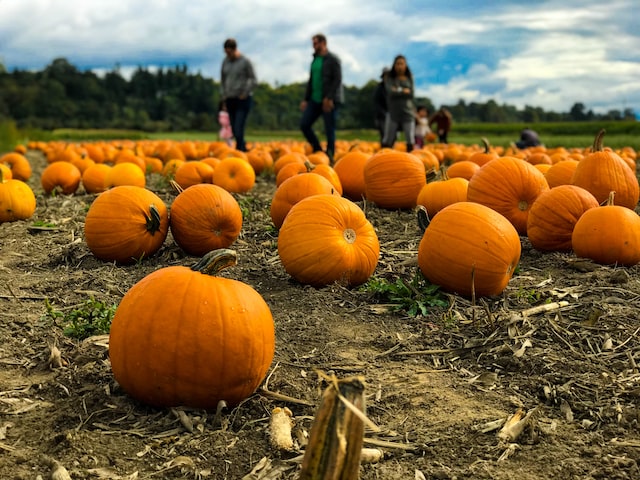 I hope you have been able to take advantage of the warmer weather and get outside more hours than none. Pumpkin patches have been popping up, salmon running, and the Saturday markets still go until the end of the month. The Laity Pumpkin Patch in Maple Ridge is a sure favorite, there is both the North and South on either side of Abernathy Road to ensure everyone is taken care of.  If you can visit during the week be sure to go, weekends get quite busy. 
If you love being out in nature, the salmon are running.  If you find a spot along the Alouette River you will be sure to find them.  Please make note that you cannot fish inside the hatchery, so be sure to check out where you can and cannot fish.  Bear Creek in Surrey has a train for the little ones that goes throughout the whole park. 
Farmers Markets are still going strong, with lots of local vendors selling their beautiful produce. Check your local area to see when and where they are located.  Meadows Family Farm on the east side of Maple Ridge is a great place to take the family.  They offer bouncy castles, lots of animals to see, pumpkins and flowers to pick. Make sure to book tickets in advance.
***********************************
MaryAnna Robbins CSEP-CPT, OFC RHEP – Group Exercise, Resistance Trainer, Yoga Fitness, Pilates Mat Fitness