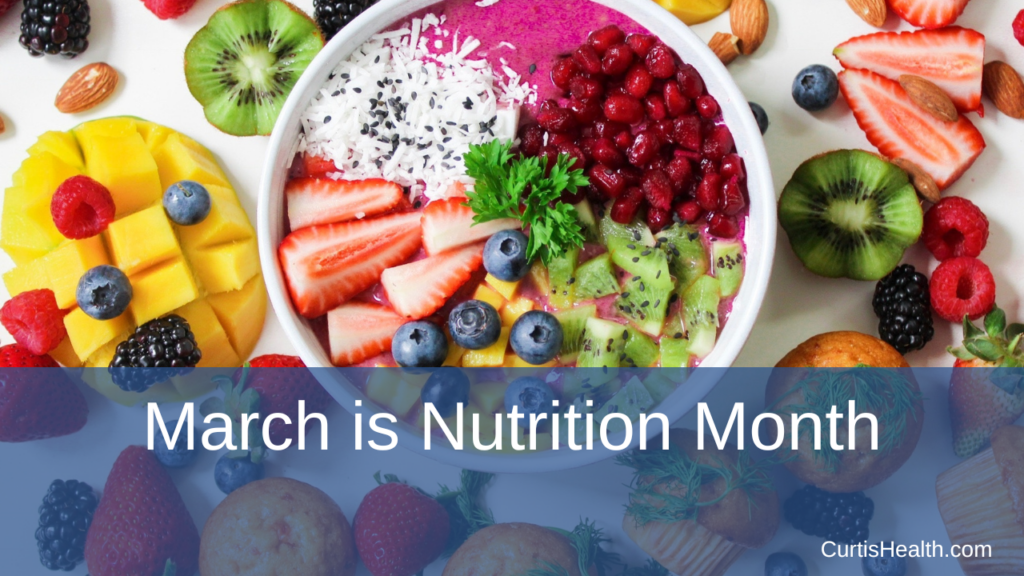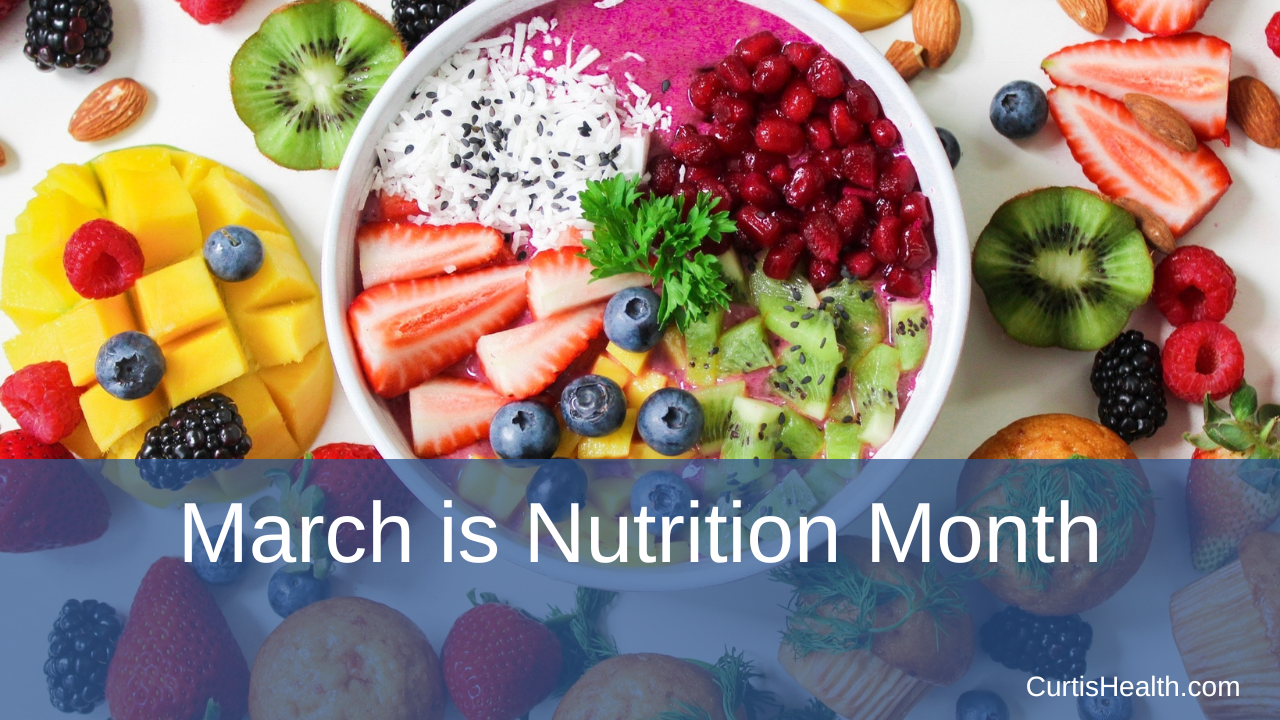 The month of March is Nutrition Month, I thought it would be a great time to educate on how we can add more vegetables and fruit into our daily meals and snacks. Aim for big numbers, like ten servings in a day's total. My children and I sometimes play this game where we will count how many vegetables, we have in our meals. Canada's Food Guide recommends five servings for children ages 4-8 years and seven to ten servings for adults. I encourage you for the month of March to tally how many you can get each day.
Here are my best tips for getting more fruits and vegetables into your daily meals.
Smoothies: are the best way to hide things especially if you have picky eaters in the house. One of our favourite smoothies includes: ginger, apples, carrots, water, lemon, frozen raspberries or strawberries, and a drizzle of maple syrup
Stir fry for dinner: cook up a side of rice, sautee all your vegetables (don't forget the greens) and add your choice of protein. Super easy and it doesn't take that long to make.
Cut up vegetables on the weekend: If you are finding yourself short on time, I recommend doing a bunch of meal prep work on the weekends. Cut up carrots, cucumbers, celery, tomatoes, and peppers. Serve with hummus, crackers, and or cheese. Makes a great morning or mid-afternoon snack.
Savoury breakfasts: Maybe you prefer the egg kinda breakfast, if that is the case why not add some tomatoes, peppers, kale or spinach and make it an omelette. You can put it in a wrap, add some black beans for extra protein, and with your vegetables you are already a start on the day's tally.
Salads for lunch or raw vegetables: No matter what you are having for lunch, I always recommend adding some sort of vegetable. Side salads, raw vegetables, and or some cooked broccoli are a few of my favourites.
Fruit: is always a great option for morning or mid-afternoon snacks. Ensure you pair it with a protein to keep blood sugars from spiking.
Happy Eating!
***********************************
MaryAnna Robbins CSEP-CPT, OFC RHEP – Group Exercise, Resistance Trainer, Yoga Fitness, Pilates Mat Fitness