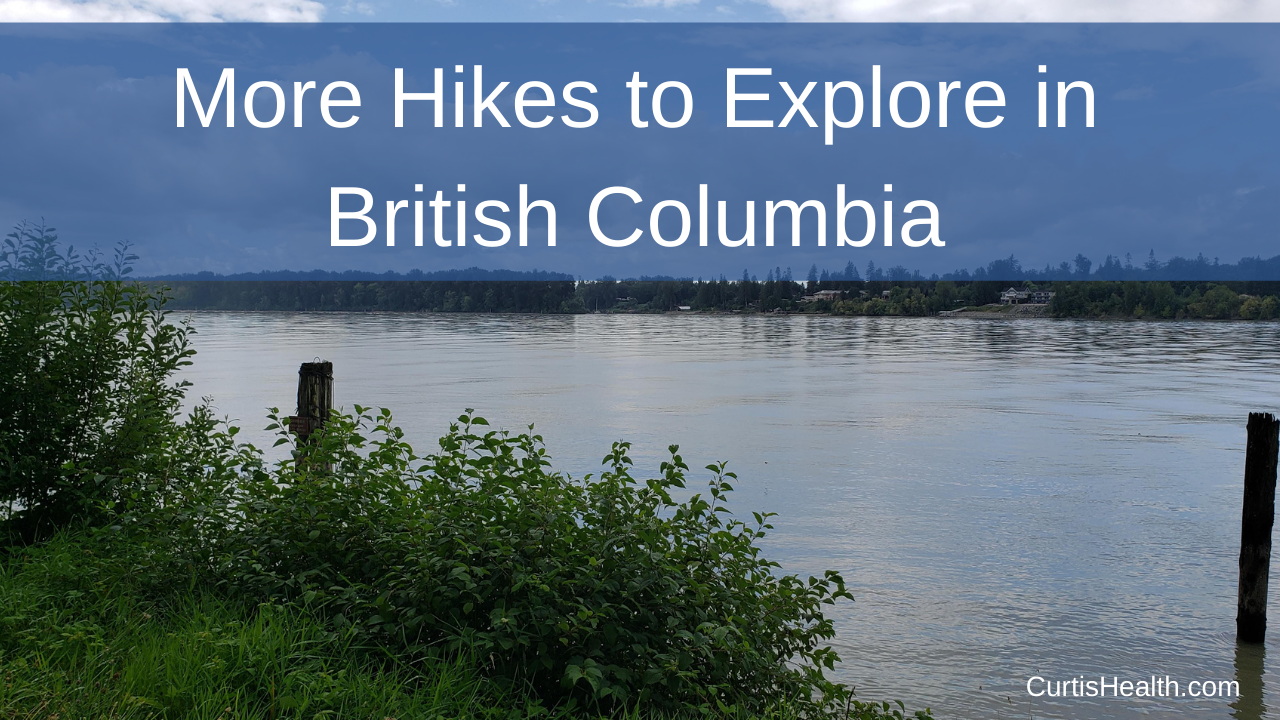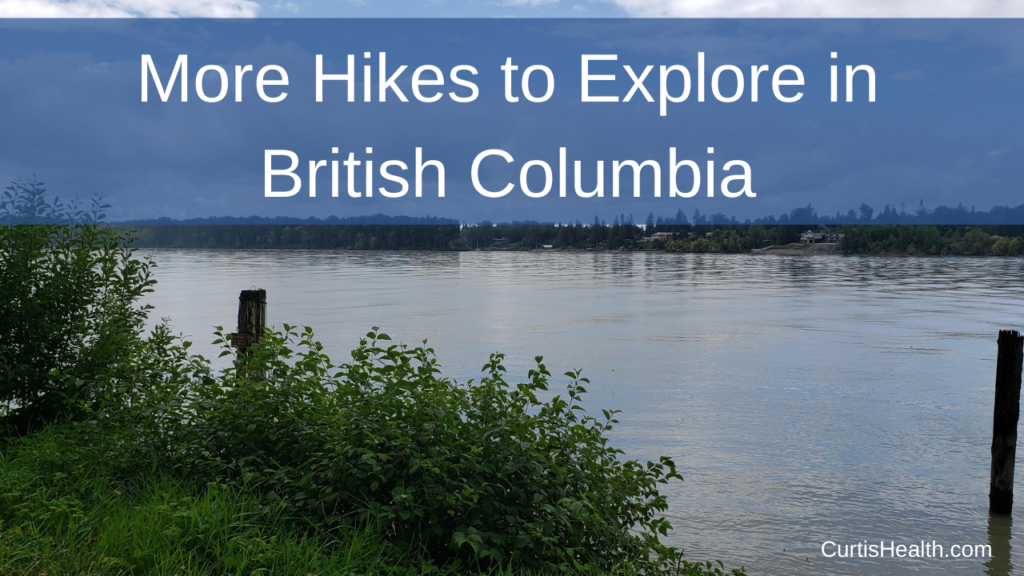 In my last blog, I didn't feel that I gave you enough hikes to explore.  I felt I wanted to share more hikes that you can enjoy during these last weeks of summer.  As promised, here are a few more of our most favorite hikes.
Stave Dam Forest Interpretation Trail
We liked this hike so much we have done it twice. The first time it took us 2.5 hours round trip, straight up and right back down, climbing to an elevation of 150 metres.  Given that my young daughter had just turned 2 years old, and that this was one of her first hikes, we were moving a bit slower. Choose a clear day to enjoy the view at the summit. This hike can get quite busy, especially on weekends, so I recommend that you leave early in the morning. From the top, you can see from the west side of Maple Ridge all the way to Golden Ears Bridge, as well as the cities of Coquitlam and Burnaby in the distance. If you are bringing your children, please ensure you have a tight grip at the top as there are steep drops and cliffs that are not fenced off. However, with supervision, this hike is safe. A must see! Directions to this spectacular hike.
Malcolm Knapp UBC Research Forest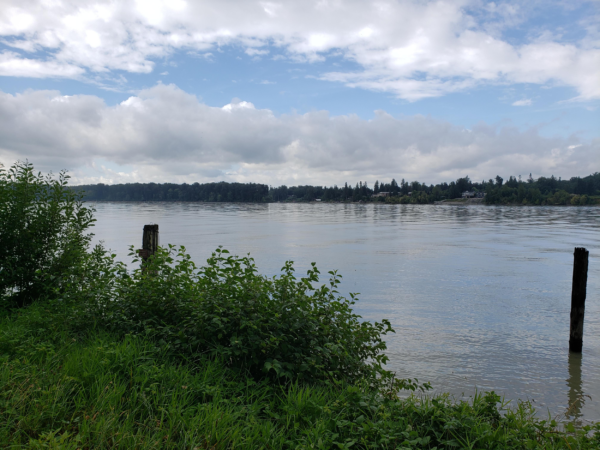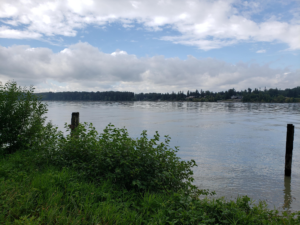 This is my oldest son's go to hike when it is his turn to pick a trail.  Each child is on a rotation, choosing a hike every third day, with the weekend pick saved for Daddy.
If you are feeling adventurous, this is a great spot to explore.  No pets are allowed, on this trail, bringing a quiet serenity to your hike.  Be aware, however, that with the no pet rule, you may encounter fox, deer, and an occasional bear.  On our first trek here, we saw massive bear claw markings on a tree, so be sure you are bear aware and know what to do if you encounter one. Don't worry, however, they are more scared of us than we are of them, and there is so much to see.
The Alouette Falls are especially spectacular and are more varieties of berries than you could possibly imagine ranging from, red huckleberries, blackberries, blueberries, salmonberries, and possibly grapes. Directions how to get to this hike.
"The Hike of Bridges"
This is a secret hike, so shhh don't tell too many people. Shhh! In fact, this hike does not even have a name, even though it is well maintained and has the hiking etiquette rules posted on both the entrance and exit spots.  When a hike doesn't have a name, we make up one so we can reference it later on.  It is located at 287 North of Dewdney; take the road all the way to the end of the road and park.
The trail is used mainly by mountain bikers, a hike with many hand-made bridges.  If you are feeling tired along the way, there are a couple of spots that you can turn around and loop back, but if you are feeling eager, you can continue climbing higher and higher.  If you climb high enough, you will be rewarded with a view of the Fraser River.
Remember that even though this is a family friendly hike, wildlife can be seen on occasion. I prefer my husband with me for this one as there have been cougar sightings. Educate yourself on what to do when hiking in nature with wildlife.
I hope that these trails get you hooked on hiking like they have for us.  We have thrived as a family this summer, enjoying all that life has to offer.  Personally, hiking gives me what I feel when I run, a hiking high rather than a runner's high. Better still, it is a wonderful high you can share with your family. Directions to the secret hike.
***************************
MaryAnna Robbins CSEP-CPT, OFC RHEP – Group Exercise, Resistance Trainer, Yoga Fitness